Lect. univ. dr. Marius-Tiberiu Alexianu -
Director proiect (grad de implicare: 85%)
Email: alexianumarius@yahoo.com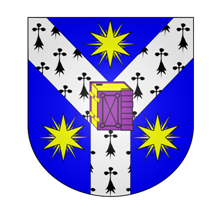 Directorul de proiect este autorul principal al primului studiu etnoarheologic din Romania si a rarelor din lume pe tematica etnoarheologiei sarii, dedicat subiectului (cf. Alexianu, M., Dumitroaia, Gh., Monah, D,
Exploatarea surselor de apa sarata in Moldova: o abordare etnoarheologica
, in Thraco-Dacica, 13, 1992, p. 159-167, citat in lucrari de specialitate din strainatate).
Participari la manifestari stiintifice internationale de specialitate
Cardona (Spania, 5-9 decembrie 2003): Ist International Archaeology Meeting about Prehistoric and Protohistoric Salt Exploitation (Comunicari: L'exploitation de l'eau salee chez les Autariatae; Sources salees et modes d'implantations de l'habitat);
Piatra-Neamt (Romania, 21-24 octombrie 2004): Colocviu international Arheologia pre- si protoistorica a sarii, (Comunicari: Sel et conflits aux frontieres: des textes anciens aux interpretations archeologiques; Les recherches ethnoarcheologiques dans la zone de Poiana Slatinei, Lunca: enquetes en 2004 et premiers resultats, (in colab. cu Olivier Weller); A Re-evaluation of Salt Resources for Cucuteni - Tripolye Area, (in colab. cu Magda Mircea);
Siguenza (Spania, 6-10 septembrie 2006): International Congress Inland Salt Works and Salt History: Economy, Environement and Society, (Comunicare: Approche ethnoarcheologique de l'exploitation des sources salees de Moldavie: les enquetes recentes (in colab. cu O. Weller si R. Brigand));
Arc-et-Senans (Franta, 3-5octombrie 2006): Colocviul International Sel, eau et foret, (Comunicare: Usages et enjeux actuels autour des sources salees de Moldavie precarpatique, Roumanie, (in colab. cu O. Weller)). La acesta din urma, directorul de proiect a fost cooptat in consiliul stiintific al Colocviului;
Iasi (Romania, octombrie 2006): Simpozionul Antichitatea greco-latina si mostenirea ei spirituala, (Comunicare: Simbolistica sarii la autorii greci si latini);
Iasi (Romania, 8 mai 2007): 1st Colloquium Aegean-Balkans-Carpathians. From Prehistory to Antiquity (Comunicare: The Slave-Salt Barter in Ancient Thrace);
Tulcea (Romania, 2007): Sesiunea nationala de rapoarte arheologice (Comunicare: Cercetarile etnoarheologice privind izvoarele de apa sarata din Moldova).
Lucrari publicate in domeniu
Exploatarea apei sarate la Autariati, in Interferente cultural-cronologice in spatiul nord-pontic, Chisinau, 2003, p. 231-235;
L'exploitation de l'eau salée chez les Autariatae, in (eds. Alfons Fíguls i Alonso, Olivier Weller) 1a Trobada internacional d'arquelogia envers l'exploitació de la sal i la protohistoria, Cardona, 6-8 dec. 2003, 2007, p. 281-290;
Implantation des habitats par rapport aux sources salées, in (eds. Alfons Fíguls i Alonso, Olivier Weller) 1a Trobada internacional d'arquelogia envers l'exploitació de la sal i la protohistoria, Cardona, 6-8 dec. 2003, 2007, p. 317 - 328;
Sources salees et modes d'implantations de l'habitat, in Actes l'explotacio de la sal, Trobada internacional d'arqueologia, Cardona 2007, p. 125-132;
Sel et conflits aux frontieres: des textes anciens aux interpretations archeologiques;
The Exploitation of the Salt-Water Sources in Moldavia: an Ethno-Archaeological Approach, in (eds.) D. Monah, Gh. Dumitroaia, O. Weller et J. Chapman, L'exploitation du sel a travers le temps, BMA, XVIII, Piatra-Neamț, 2007, (in colab. cu Gh. Dumitroaia, D. Monah), p. 279-298;
Recherches ethnoarchéologiques sur le sel: les enquetes de 2004 et les premiers résultats obtenus, in (eds.) D. Monah, Gh. Dumitroaia, O. Weller et J. Chapman, L'exploitation du sel a travers le temps, BMA, XVIII, Piatra-Neamț, 2007, (in colab. cu Olivier Weller), p. 299-318;
A Re-evaluation of Salt Resources for Cucuteni - Tripolye Area, (in colab. cu Magda Mircea) in Actele Colocviului International Arheologia pre- si protoistorica a sarii, Piatra Neamt, Romania, 21-24 octombrie 2004, Piatra Neamt, 2007, p. 199-220;
Approche ethnoarcheologique de l'exploitation des sources salees de Moldavie: les enquetes recentes (in colab. cu O. Weller si R. Brigand), in Actele Congresului International Inland Salt Works and Salt History: Economy, Environement and Society, Siguenza (Spania), 6-10 septembrie 2006, Siguenza, 2007, p. 257-271;
Usages et enjeux actuels autour des sources salees de Moldavie precarpatique, Roumanie, (in colab. cu O. Weller si R. Brigand), in Actele Colocviului International Sel, eau et foret, Arc-et-Senans (Franta), 3-5octombrie 2006, Arc-et-Senans, 2008, p. 49-72;
Simbolistica sarii la autorii greci si latini, in Actele Simpozionului Antichitatea greco-latina si mostenirea ei spirituala, Iasi, octombrie 2006, Iasi, 2007, sub tipar;
Un aspect al economiei trace: sclavi pentru sare, in Tyragetia, Chisinau, s. n., vol. I, [XVI], nr. 1, 2007, p. 307-310;
Une catégorie d'esclaves thraces: les halônetoi, in Antonio Gonzales (ed.) La fin du statut servile? (affranchissement, libération, abolition...), Actes du 300 colloque du Groupe International de Recherches sur l'Esclavage dans l'Antiquité (GIREA) - Besançon, 15, 16, 17 décembre 2005, vol. II, Besançon, 2008, p. 487-492;
Halotherapy: from Ethnoscience to Scientific Explanations, in Environmental Engineering and Management Journal, November/December 2009, Vol. 8, No.6, 1331-1338 (I. Sandu, M. Alexianu, R.-G. Curcă, O. Weller, C. Pascu)
Salt and Human Health: Science, Archaeology, Ancient Texts and Traditional Practices of Eastern Romania, Mankind Quarterly, Vol. 50, No.3 (Spring 2010), pp. 225-256 (I. Sandu, A. Poruciuc, M. Alexianu, R.-G. Curcă, O. Weller)
Membru al unor programe si organisme de specialitate

Membru al proiectului de cercetare international PAI Brancusi cu titlul La originea productiei de sare din Europa: preistoria si ecologia Carpatilor orientali din Romania, 2003-2004, Universite Paris X, Nanterre, 1.200 EURO;
Director proiect de cercetare international Egide Sejour scientifique de haut niveau (SSHN) cu titlul Approches multiples autour de l'exploitation et de l'utilisation du sel: des textes antiques a l'analyse spatiale sous SIG, 2005 Universite de Besancon, 7800 EURO;
Antologia de textos griegos y latinos sobre la historia de la sal, 2006, in cadrul Programului Action Complementaire I+D: HUM2006-27948-E/HIST finantat de Ministerio de Educacion y Ciencia, Direccion General de Investigacion, Spania, 6000 EURO.
Co-fondator al Centrului de Studii Egeo-Mediteraneene (2003) la care este director de studii;
Membru fondator al Centrului de Studii Arheo-Istorice din (2001);
Seful sectiei etnoarheologie al Laboratorului de Arheologie aplicata si teoretica din cadrul Platformei de formare si cercetare interdisciplinara in domeniul arheologiei - Arheoinvest, Univ. Al. I. Cuza, Iasi, 2007.




Download CURRICULUM VITAE complet Download 'CURRICULUM VITAE' prof. univ. dr. Marius-Tiberiu Alexianu

Download CV_Marius_Alexianu.pdf